Caffeic Acid
Caffeic Acid is a natural phenolic compound initially found in plants.
As a nature antioxidant and bioactive ingredients it is commonly  used for pharmaceutical, cosmetics, dermatology and aesthetic.        
---
Hangzhou Biopak Co Ltd is known as manufactuer of Phenolic Acids/ Polyphenols manufacturer in China, all based on innovative biosynthesis production process, and our full controlled subsidiary company in Nanchang of Jiangxi Province,   is a modern plant occupying an area of 40,000 sqm.  
Chemical Entity    
Synonym: 3,4-Dihydroxycinnamic acid
CAS No.: 331-39-5
Formula: C9H8O4
Molecular Weight: 180.16
Structure: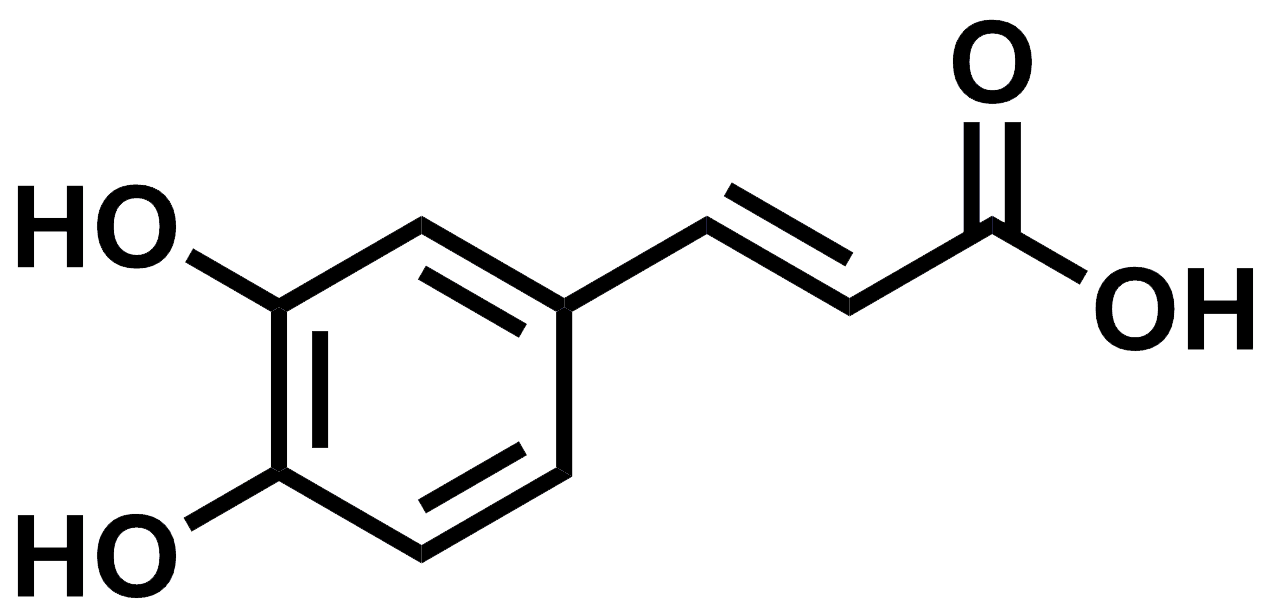 Apparance: Light yellow to yellowish brown crystal, slightly soluble in water, soluble in hot water, cold ethanol, ethyl acetate.    
---
Benefits:    
As active pharmaecutical ingredients, it prevent and cure leukopenia and thrombocytopenia, especially for those patient received chemotherapy, can result in unintended damage to organs.

As bioactive ingredients contribute to the inhibition of the skin photoaging process,regeneration and absorption of UVB and UVA radiation. Caffeic Acid moisturizes the skin and stimulates the synthesis of collagen and elastin fibers, rebuilding it, has a soothing and anti-imflammatory, antipigmentation effect. Caffeic acid is used for skin care product i.e. anti-wrinkle cream, sunscreen, facial mask, body scrubs, seborrheic and acne preparations.

Antioxidant, anti-virus, anti-cancer, and anti-inflammatory for human health and wellness.
---
Cosmetics Product contains Caffeic Acid:
Sulwhasoo Concentrated Ginseng Renewing Cream Ex

Sulwhasoo Concentrated Ginseng Renewing Cream

Dr.ForHair Folligen Shampoo Endocare Gel Light Touch

Heliocare 360° Mineral Tolerance Fluid SPF 50

Heliocare 360° Fluid Cream Spf 50+

Heliocare 360 Fluid Cream Spf50

Heliocare 360° Gel Oil-Free Spf 50

Heliocare 360 Color Gel Oil Free spf 50

Heliocare 360° Color Gel Oil-Free Spf 50

Heliocare 360° Mineral Fluid Spf 50

Heliocare 360° Airgel Spf 50+

Heliocare 360° Color Cushion-Beige

Heliocare Ultra Cream Spf 90

Etude House Pink Vital Water Toner

Etude House Pink Vital Water Cream

Liz K First C Serum Omg!

Pure Vitamin C Serum

Melixir Vegan Vitamin C Serum